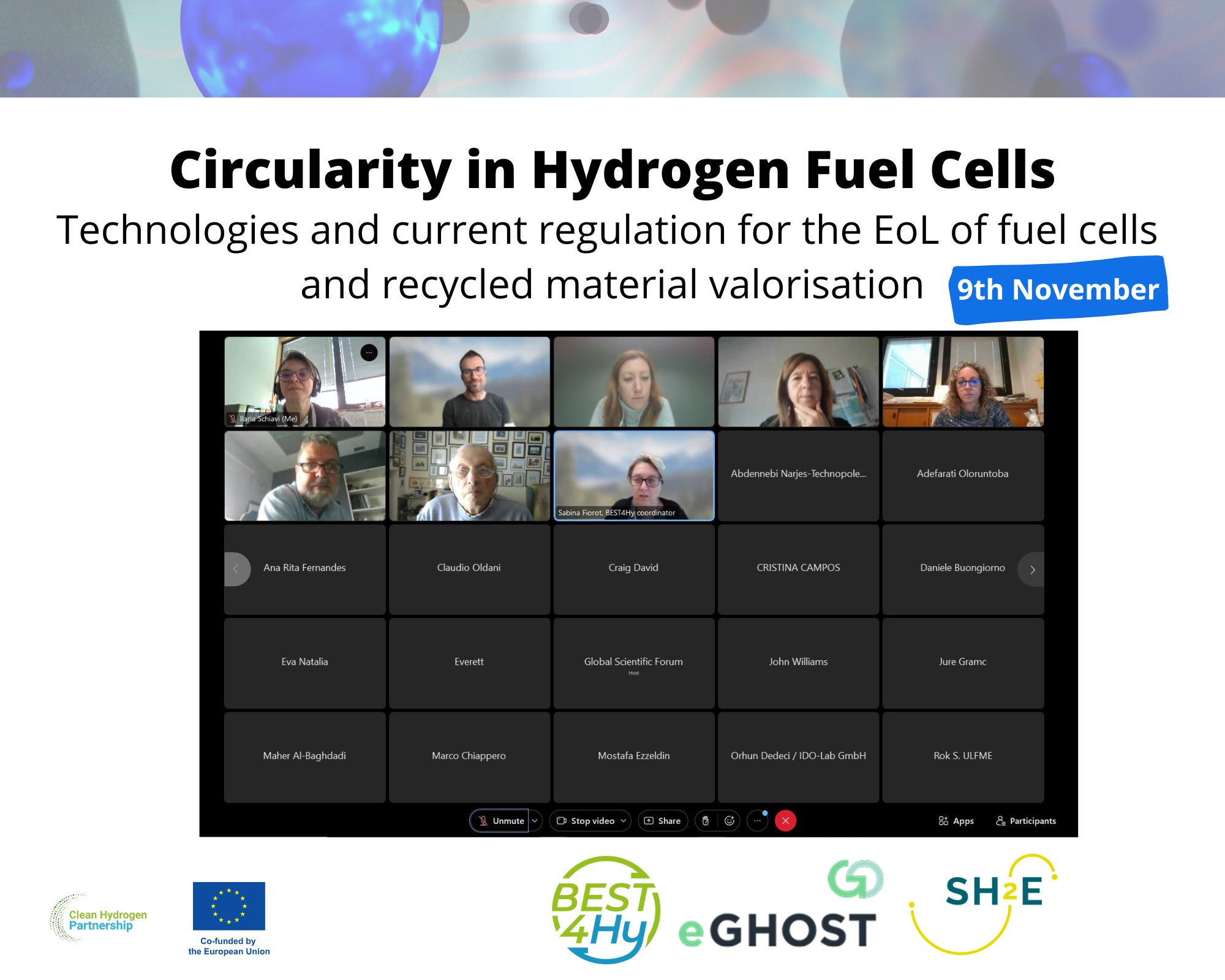 Eco-design plays a key role recycling effectiveness
Eco-design plays a key role recycling effectiveness. eGHOST participated in the Circularity in Hydrogen Fuel Cells workshop. Technologies and current regulation for the EoL of fuel cells and recycled material valorisation.
The main objective of this workshop was to provide the audience with the latest research results on sustainability of hydrogen fuel cells, considering their entire life cycle. The hydrogen technologies, promising energy solutions, as follow: eco-design, recovery and recycling technologies for end-of-life (EoL)  PEM/SOFC fuel cells, life cycle sustainability assessment and a general overview of worldwide related standards and regulations. The workshop was organised in the framework of the "International Conference and Expo on Recycling and Waste Management" by the Global Scientific Forum.
eGHOST: Eco-design plays a key role recycling effectiveness
Javier Dufour, IMDEA Energy, spoke about "The eco-design role in the circularity of hydrogen systems". After his participation, the main conclusion was that, in order to foster a fully circular economy, effective recycling is necessary. In this respect, eco-design plays a key role in ensuring that recycling can be done easily.
Furthermore, it was pointed out that attention should not only be paid to environmental impacts, but also to social impacts, for which methodologies for their analysis such as those developed in SH2E are missing. Furthermore, the issue of criticality is also a crucial aspect for the hydrogen economy, so recycling for recovery and eco-design (eGHOST) to minimise its use are essential. In this sense, not only current critical materials, but also future critical materials need to be taken into account, for which prospective methodologies, again such as SH2E, are needed.
Besides, Asist. Prof. Dr. Mitja Mori, explained the topic: The importance of holistic
assessment of FCH systems. He presented the progress and concept of the project in which he tried to show the collaboration synergies in both eGHOST and SH2E projects.