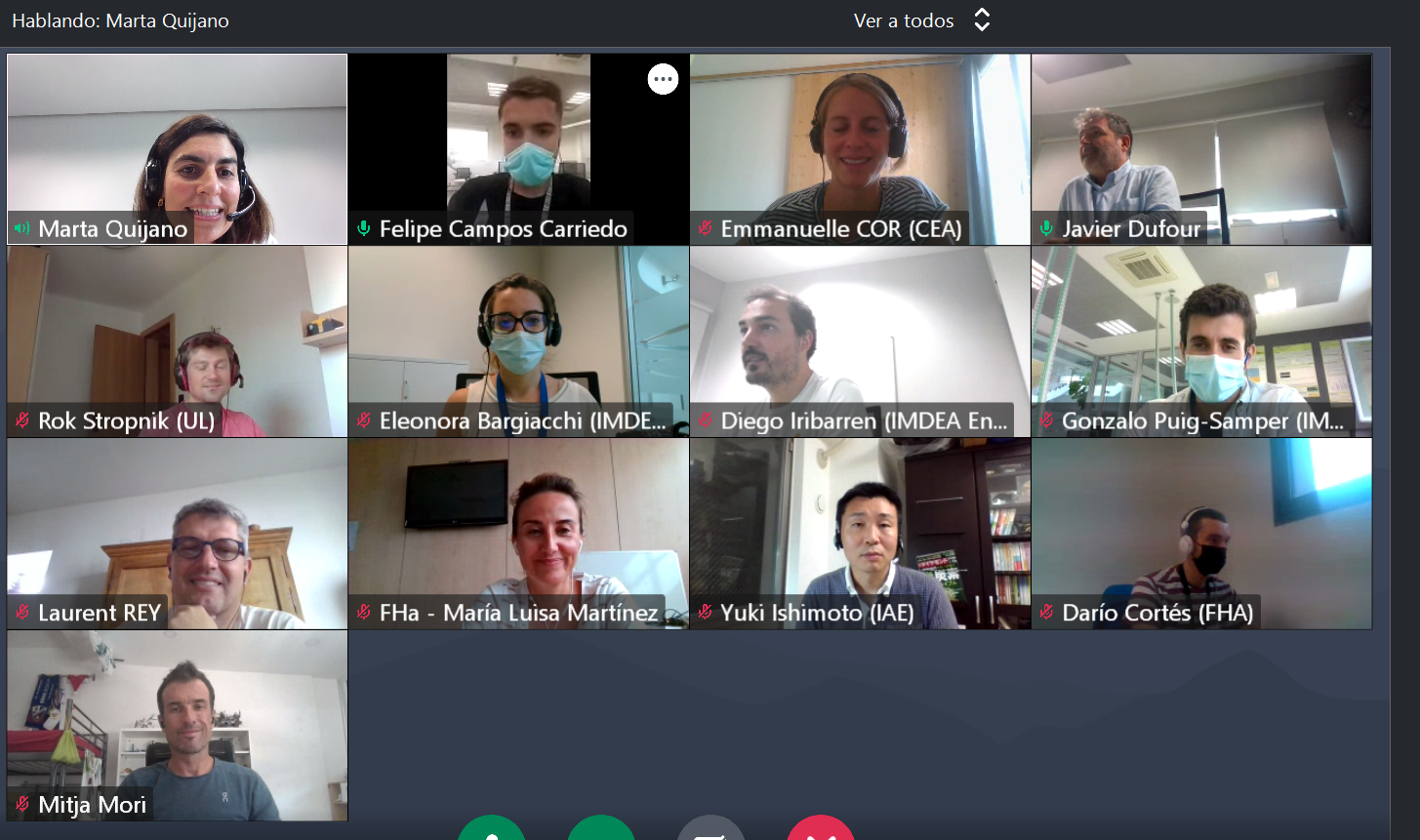 Welcome to our 1st General Assembly Meeting
J. Dufour, Head of Unit, from IMDEA Energy, welcomed all participants and highlighted the aim of the meeting, which was to present the advancements during this first semester of the project, in line with the Grant Agreement (GA) objectives. His presentation was followed by M. R. Quijano, Project Manager at IMDEA Energy. She presented WP1 – Coordination and Management objectives, work carried out along the first six months.
Some of the main highlights are summarised below:
o It was emphasised the importance of following the internal quality procedure as described in the eGHOST project handbook.
o It was pointed out the recent submission of the eGHOST Risk Plan
Moreover, Emmanuelle COR, environmental analysis and eco-innovation engineer from CEA presented the selection of the methodologies, categories and indicators for conventional and prospective LCA, conventional and environmental LCC, eco-efficiency assessment and SLCA is completed. Finally, Marisa Martínez, Head of Communications at Hydrogen Foundation of Aragon, presented the communication work done so far and the dissemination strategy to spread the key messages of the project.